Bee Kind™- Bee Outdoors Original All Season, Beeswax Protector and Sealer
or make 4 interest-free payments of fortnightly with
More info
Product Description
Bee Kind™- Bee Outdoors Original All Season, Beeswax Protector and Sealer


A 100% natural Beeswax and Carnauba wax formulation to protect your leather from harsh elements, forming a protective wax barrier on the surface of the 
leather so it lasts longer. Waterproofs, softens, preserves, & feeds leather keeping it soft, nourished & durable. Protects & Seals leather and boots from rain, the 
sun, snow, salt, wind, humidity, dust, chemicals, mud, and normal wear.

Uses: Outdoor gear, outdoor equipment, hiking boots, tramping boots, work boots, camping equipment, mountaineering equipment and garments, golfing, 
cross country skiing, hunting, fishing, work mans footwear and gloves. Bee Outdoors' waterproofing wax, is a blend of NZ Beeswax, Carnauba wax, and natural 
plant oils, that work as a protective barrier against water and other elements.


There are no neurotoxic petroleum by-products, no solvents, turps and no artificial fragrances in our homemade special recipes. Every ingredient is renewable, 
100% biodegradable, non-flammable and earth-friendly. Create a healthier home and use a product that is safe for your family, your health, and the 
environment.


Easy to apply: After cleaning footwear with water, apply Bee Outdoors treatment to the entire shoe, boot, garment or outdoor equipment, paying special 
attention to the stitching and anywhere the leather has been punctured, to ensure complete protection from weathering elements. Wax polish works best on 
the seams, as you can put it on extra thick and work it into the seams and stitching. Make sure you also do the inside of your boots as well. Do not dress boots 
with just oil, as leather items such as tramping boots need to be a bit hardier. Reapply Bee Outdoors wax to lubricate as necessary, or after use in severe 
conditions. For best results let footwear dry for 24 hours before use.


Leather is a skin with fibers and pores, that requires proper natural lubrication and needs to breathe. Because leather no longer has a body to provide proper 
natural oils, we must provide these oils for it. When applied to leather, the wax deeply penetrates the surface, coating each individual fiber with a balanced 
application of natural oils making the leather much softer. This wax revives older leathers that have become very hard, brittle and dried out.


We guarantee you will be very impressed at the impeccable finish and the long-term benefits of using this quality superb wax.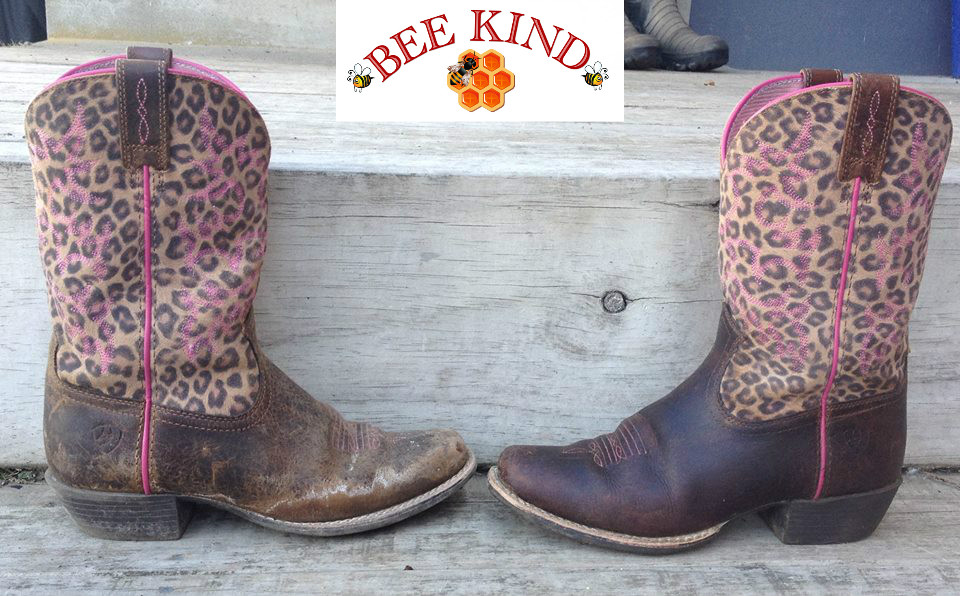 Find Similar Products by Tag
Product Reviews
Write Review
Excellent

Posted by Norbert on 20th Jun 2019

Having used a range of beeswax products before I now applied this wax for the first time on a variety of boots and shoes. It is very economical; the leather loves it and I like it too. When polished the following day you get a wonderful finish.

Simply the best!

Posted by Mike on 12th Aug 2018

I have used this on a new pair of leather hiking/safari boots and the application and finish is awesome.

Revived ski gloves

Posted by Sheryl on 17th Jun 2018

We recently purchased this product to see if it would work on waterproofing and reviving an expensive pair of leather ski gloves.....AMAZING!!!! tried on the ski field yesterday and "boom!" It did the job perfectly. This is the third product we have tried now (outdoor furniture reviver and 2 pottles of barrier balm) and will continue to purchase . Thank you for such great products, fast and professional delivery. AAA++++

outstanding

Posted by Adrienne Henderson on 7th Nov 2017

Super impressed with this product. I have used on my riding and country boots. The softer nubuck leather has come up like new despite a winter slogging around in the mud with horses.