Bee Kind™ Mini Leather Care Kit + FREE Microfibre Cloth
Product Description
Bee Kind Beeswax MINI Leather Care Kit

 
Our bespoke tailor made Beeswax Mini Leather Care Kit contains all you need for comprehensive and the highest quality leather care in our most affordable 
pack. Get everything you need for the highest quality care of your Tack in a cotton drawstring bag. Incorporating a luxurious blend of the finest NZ beeswax, 
Brazilian carnauba wax, certified essential oils, lanolin, and other natural oils, our leather care products are made with natural ingredients to ensure that all 
types of leather stay nourished, conditioned, soft, and waterproofed. Waterproof your riding boots and horse covers with our Beeswax waterproofing bars, 
clean your tack naturally with our Glycerine Saddle Soap, and nourish and touch up your riding gear with our Leather Oil.



Contents:
1x Bee Kind Leather & Saddle Soap: A natural glycerin humectant based soap made with beeswax, lanolin, tea tree & eucalyptus oils.  Use the beeswax 
saddle soap to gently clean your leather from dirt, mulch, and other debris. Removes stains and doesn't strip oil from leather, being a humectant glycerin 
based neutral pH formulated soap for top quality leather. 150gms

1x Bee Kind Leather Oil: A quality leather oil made with high-grade plant oils, beeswax, tea tree and eucalyptus essential oils. Designed for quality leather & 
bespoke leather garments and formulated with oleic-rich plant oils, beeswax and vitamin E. Our leather oil provides a deep shine while nourishing, protecting 
and revitalizing all types of leather. Includes beeswax for added protection and certified tea tree and eucalyptus oils to inhibit mold and mildew, preventing 
leather and stitching from deteriorating over time. Works on all leather surfaces and colours and restores dry leather and repels water and penetrates deeply 
into the leather surface. Restores sun faded leather. Excellent for touch-ups between applications of Bee Kind Wax. Can be buffed to shine or polished over 
with gorgeous results.  

Contains no harmful silicones, animal fat, petroleum, solvents or paraffin. Non-greasy formula.


Application: Apply as often after waxing as necessary to polish and restore leather. Frequent application will continue to hydrate, extending the amount of 
time between conditioning. 250mls

1x Bee Kind Beeswax Waterproofing Bar: Our beeswax heavy duty water repellent and protecting wax is made from the highest quality beeswax, carnauba 
wax and blend of differing hard waxes. A great option for heavy duty waterproofing projects and fabric such as outdoor equipment, tent seams, army packs, 
jackets or pants, bike wear, backpacks, hats, horse covers, trekking boots, jeans, canvas shoes, fishing & hunting gear, rucksacks, tents and hiking boots. Any 
surface that requires a heavy duty waterproofing surface. Easy to use. Can be used in hard to reach seams and stitching. 100gms


1x FREE Microfibre cloth


Caring for your leather is an investment that can be expected to last a long time, but only if you take care of it.
• Non-greasy
• No neurotoxic petroleum by-products, no solvents, turps and no artificial fragrances
• No sticky finish, so dust won't stick!
• Repels water and protects from water.
• Prevents mold growth.
• Very nourishing and naturally protects the leather.
• Pure Tea tree and eucalyptus oil inhibit mold and mildew, preventing leather and stitching from deterioration.
• Natural Beeswax and carnauba wax will naturally lengthen and preserve the life of your leather gear.
"I would like to share my experience and also endorse Bee Kind natural beeswax leather preserver and conditioner. I have been hand making saddles and other leather items since 1978, my saddles are regarded as the Elite of saddles available in Australasia. My saddles have been in the Olympic Games and Harrods of London. Over the years I have used many leather conditioners and even resorted to making my own as I couldn't find anything that was soft and easy to apply, until I found Bee Kind. I find it the best on the market. Easy to apply, the leather is more supple and it smells fantastic. I recommend it to anyone for leather. Will be the only brand I use."
Graham Moore - Saddler (Hand Crafted Saddles & Repair Since 1978)
FENMORE LTD - SADDLE MAKERS OF DISTINCTION
WAITAKERE, NEW ZEALAND
www.fenmore.co.nz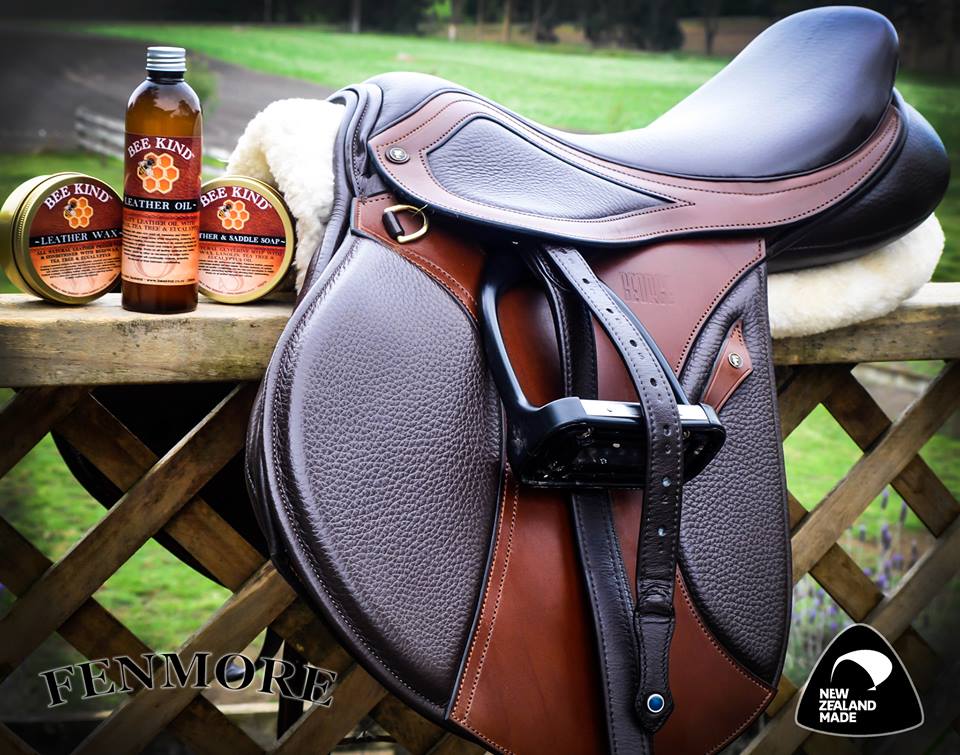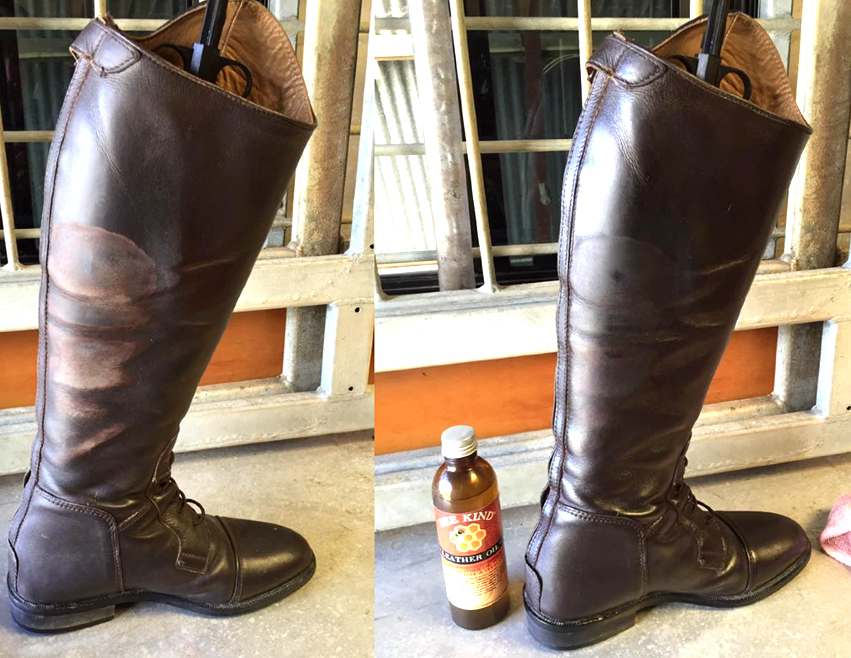 Find Similar Products by Tag