CONTACT US
Contact Us
Please contact us if you have any questions or feedback for our Bee Kind Store.
The form below is provided for you to fill out if you have any queries such as questions about products, orders or becoming a stockist. We will reply to you, as soon as we receive your information.
Alternatively you can email us at: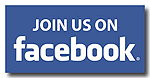 The captcha you entered is incorrect. Please try again.